Paint Lift Systems new
Lift with little effort while increasing safety & efficiency.
Radia's lift systems help operators lift heavy items with little to no effort. To promote lifting safety our lift assists require only 1 lb. of force to lift up to 66 lbs. 
Lift options to suit your needs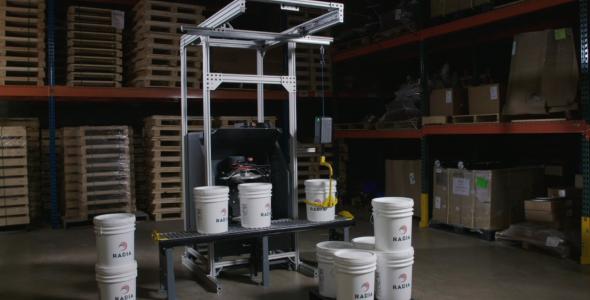 Machine Mounted Lift
Bolts directly to machine. Extends 6 feet to reach pallets of stacked pails. 6 wheel trolley for smooth rolling.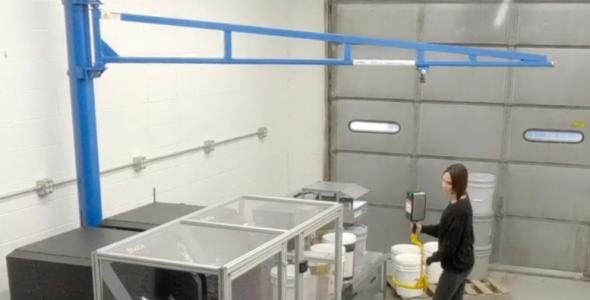 Lift System With Jib
Bolts directly to the floor. 180 degrees of rotation. 150 lb weight capacity. Low weight per foot to reduce boom dead weight. Tapered running flange and sealed lubricated bearings reduces rolling friction. 6 trolley wheels prevents binding and offers smooth trolley rolling custom End effector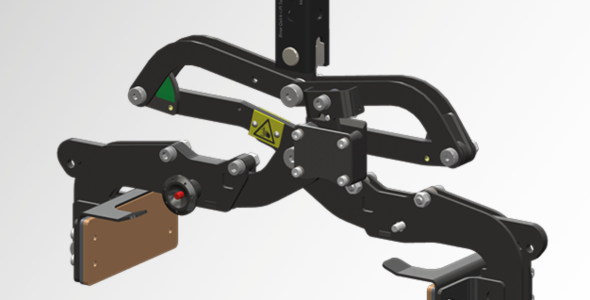 Scissor Clamping End Effector
The scissor end effector is a mechanical end effector that can lift goods up to 30kg, together with the NEO 30.  Versatile and adaptable end effector can be used for a wide variety of lifting applications.  The mechanism automatically switches between the gripping and releasing mode, when pushing down the end effector towards the lifting object.  User friendly and minimizes the pinch risk.  
Machine Mounted 5 Gallon Lift System