For decades, RADIA's former name, "Red Devil", was the name in the paint mixing and shaking world. Our company has always had a desire and drive to take on new challenges while still focusing on quality. After extensive customer research and product design and redesign, we used our knack for problem-solving and eagerness to help as many people as possible to move and shake into markets other than paint. We chose "RADIA" to reflect our ever-expanding services and markets, but we are not done proving ourselves yet.
We are very proud of our history and original values, but RADIA is going to keep expanding and finding opportunities to grow. We are determined to continuously improve in every way. If it can be mixed or shaken, we have probably done it, and we will keep striving to do it even better. Ink? Shaken it. Makeup? Mixed it. Peanut butter? We've done that, too! Thinking outside the paint can is not new to us.
If you have something that you can fit in a quart, pint, one-gallon, or five-gallon container, a RADIA liquid mixer can probably mix it. Let us know if you have something you'd like us to mix, and we will work with you to see which one of our machines would be best for your product. Check out our industrial mixers or contact us for a quote.
Vortex Mixers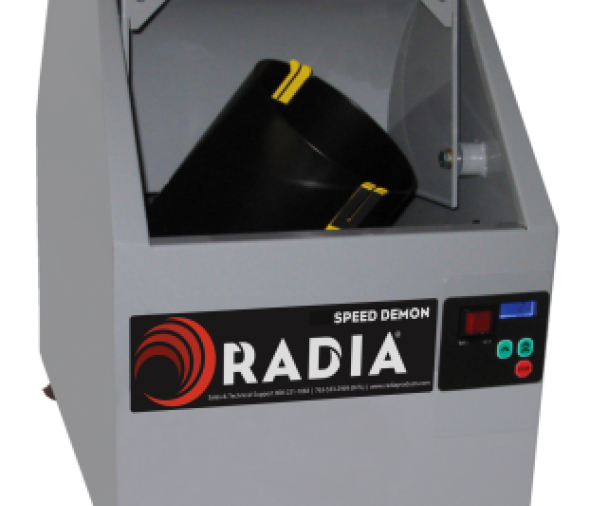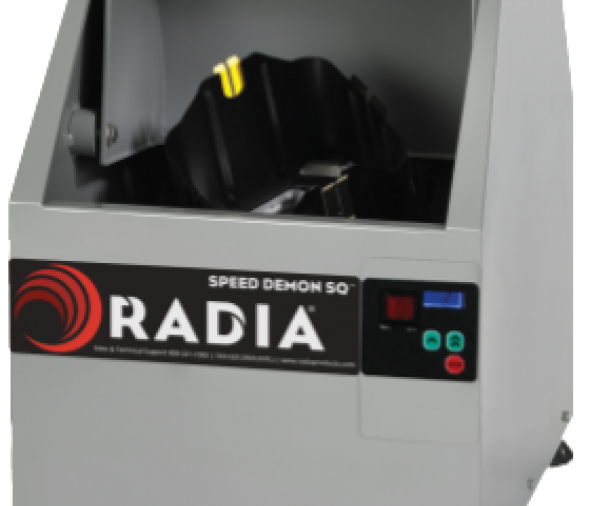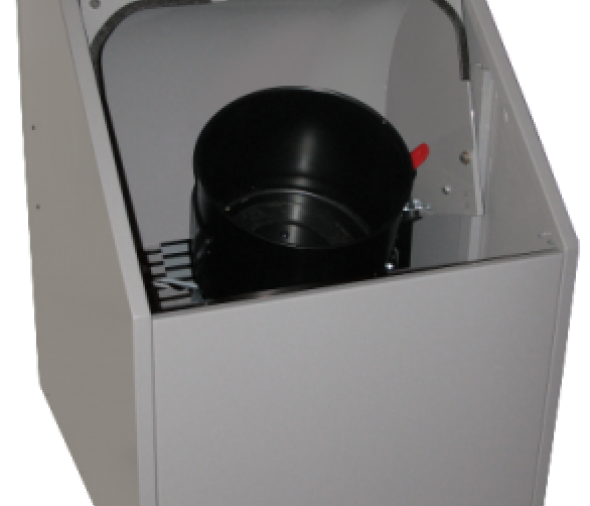 RADIA has quite a few different types of industrial mixers and shakers to meet the mixing needs of many kinds of liquids and other substances. Vortex mixers mix quickly and completely with a tilted, tornado-like motion that forces air out of the liquid during the mixing process. Air can be difficult to remove, so, if you have this problem with substances you are mixing, a vortex mixer will be the perfect solution for you and your business. And for you beauty moguls, these machines can mix cosmetic foundations. The paint of the face, perhaps!
Vibrational Shakers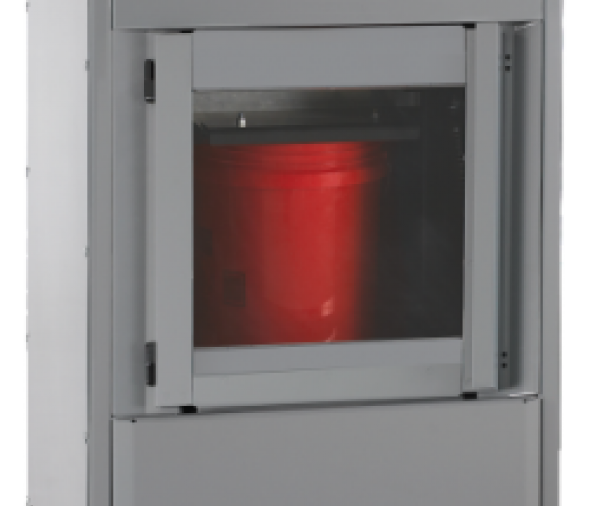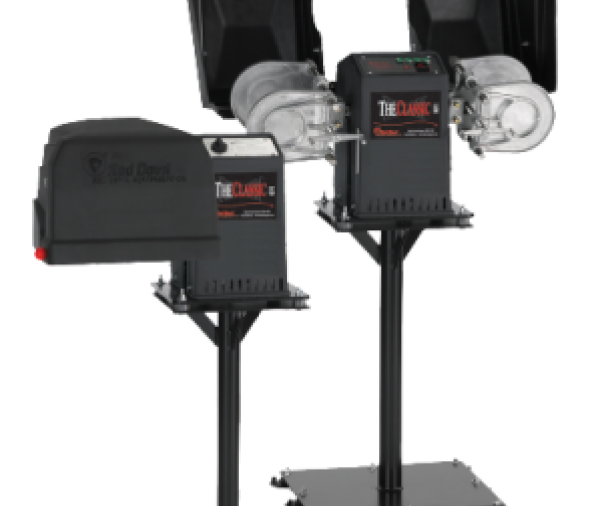 RADIA's vibrational shakers are super versatile and easy-to-use for low to medium-viscosity materials. If you want to mix oils, enamels, or even milk-like liquids, vibrational shakers are the machines for you. They are staples in retail and can handle multiple sizes of containers to match your needs. RADIA has had multiple customers use our vibrational shakers to mix different oils, makeup, and even epoxy resin for things like stained-glass windows!
Gyroscopic Mixers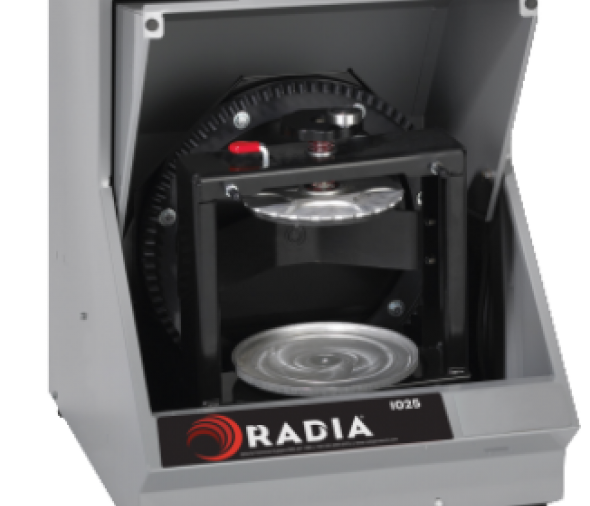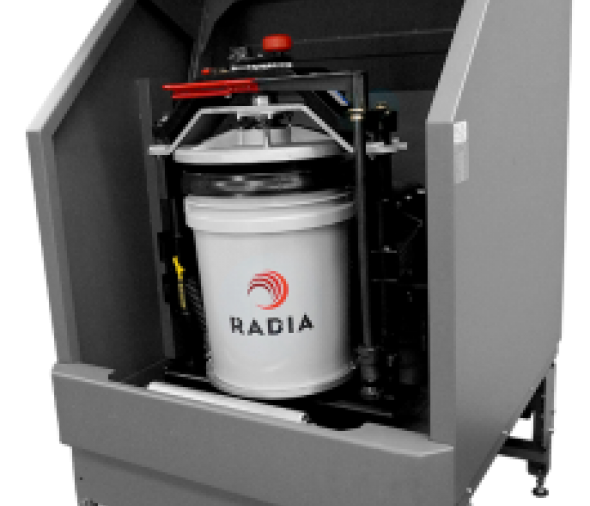 If you need to mix substances with high-viscosity, then you need one of our gyroscopic mixers. They simultaneously spin containers vertically and horizontally to deliver a superior mix for these thicker materials, such as syrups or the aforementioned peanut butter. RADIA gyroscopic mixers even help some customers mix their food dye. Certain dyes contain materials that separate into both a sludge and a thinner material. The thinner material is the actual dye, and it mixes together with the thicker substance to create the final product.
Mix Anything- Seriously
We have also had many customers that own ice cream shops and use our machines to mix their delicious treats. If that doesn't tempt you to get one to throw in your own kitchen so you can make yourself the world's creamiest milkshake, then I don't know what will. But don't stop there. Mix yourself an after-work martini…shaken, not stirred, obviously.
RADIA industrial mixers are seriously effective, reliable, versatile, and consistent, and they have proven themselves time and time again in the paint world and beyond. From beautifying your face, your walls, your windows, and even your taste palette, our machines play a crucial, behind-the-scenes role in the mixing process. Stronger than an ox and quieter than a mouse, you will not be disappointed by RADIA shakers no matter what you put in them. Even under the heaviest of loads,
RADIA machines are quieter than any other machine on the market. This is not us telling you to put your pal Karl in your machine…please mix responsibly! RADIA machines can accommodate whatever materials you're mixing. From paint to peanut butter - and almost everything in between - so long as if fits in a half-pint to five-gallon container we can handle your project. Simple and thorough process provides mixing and shaking solutions for companies of all sizes. RADIA mixers will last longer and are more reliable than any other on the market. RADIA creates equipment that helps you mix more paint and more than paint. We build products by putting priority on superior performance and support.
Not convinced yet? Give us a try! Tell us what you need, and we will do whatever we can to shake you happy!