Auto Lid Press
Whether it's going in the mixer or the hands of your customer, the lid of the can must be on tight. Avoid messy splatters with a mallet while assuring yourself and your customers that you can trust the seal of your lid everytime.
Minimize noise, human error, and paint spills with one tool.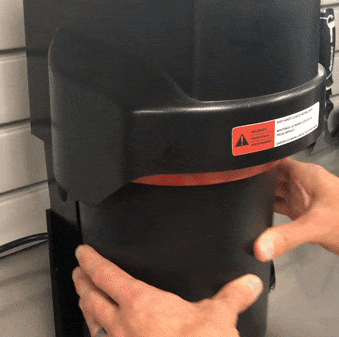 Works with most paint cans and containers!
The new Auto Lid Press works with almost any paint can or container. Designed with a counter mount or mobile base plate to accommodate all kinds of environments.
1-Gallon Cans
Quart (with Adapter)
ALL-PLASTIC
Hybrid & Metal Containers