Our Story
Founded as Red Devil Equipment, we sought to innovate something entirely new for the paint mixing industry. We asked top paint stores in the country to describe their needs. What we found was that all paint mixers broke down over time, making them highly unreliable. We began the extensive process of product testing and redesign to find the right solution.
"We wanted to build something that would never break-down"
Innovating Forward
Our mixers will last longer, more reliably than any other on the market. We create equipment that helps you mix more paint and more than paint. We build products by putting priority on superior performance and support.
Women Owned
RADIA is a women owned, family company. Karin Gessner has been CEO for 15 years, leveraging her engineering background to oversee the mechanical transition from belts to gears. A passionate supporter of STEM initiatives, Karin runs the family business with a commitment to community and giving back. 
Made In Minnesota
We are an American manufacturer. All of our products are designed and crafted in the U.S.A.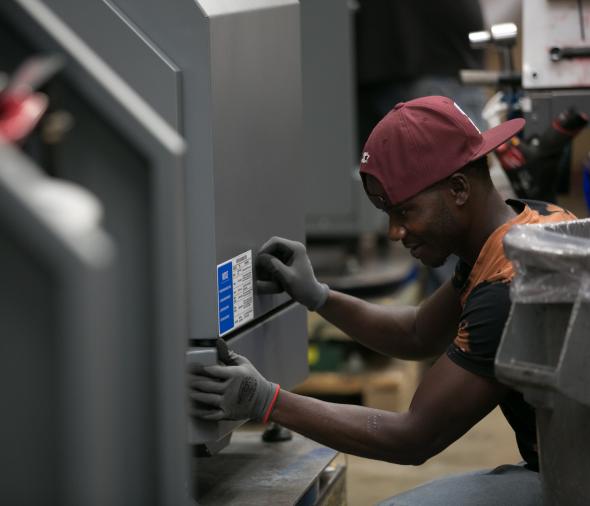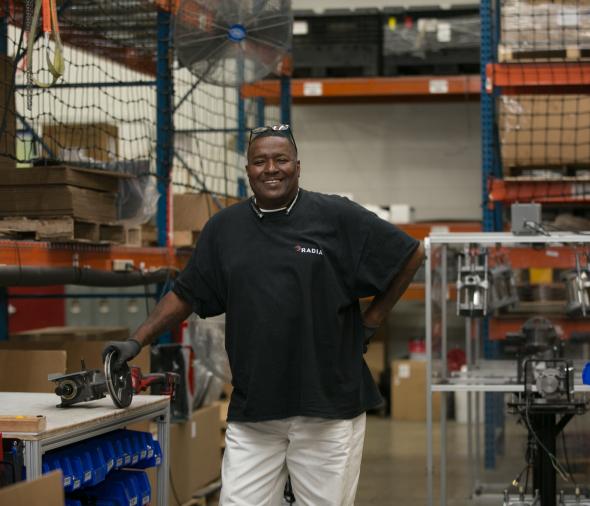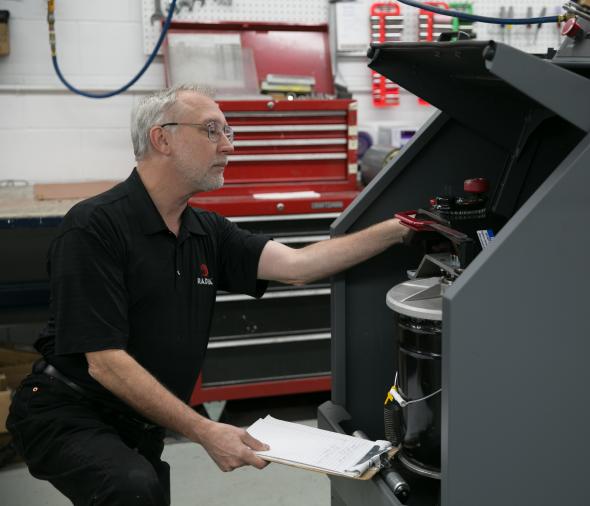 Our Machines Outlast Any Other Machine On The Market
Radia Policies
Privacy Policy:  We respect and are committed to protecting your privacy. We may collect personally identifiable information when you visit our site. We also automatically receive and record information on our server logs from your browser including your IP address, cookie information and the page(s) you visited. We will not sell your personally identifiable information to anyone.     
Security Policy:  Your payment and personal informationis always safe.  Our Secure Sockets Layer (SSL) Software is the industry standard and among the best software available today for secure commerce transactions.  It encrypts all of your personal information, including credit card number, name, address, so that it cannot be read over the internet.
Return Policy:  Please contact Customer Care for RMA #
Shipping Policy:  We primarily ship via FedEx ground.  Other carriers available upon request.