Sick of calling companies & hearing a recorded voice on the other end of the line? Afraid these phone robots are going to take over the world? Us too! That is why we have real, actual humans in our RADIA office everyday to help you with whatever you need. Unless you need assistance scheduling your next haircut because we probably won't be able to help with that. At RADIA, we know that reliable, loyal customer service is exceptional customer service, and our community deserves nothing less.
RADIA only has the best of the best on our customer care and tech support team. It is a small office, so all five of them get to sit close together, and they can consult with one another whenever they need to. Yes, you read that correctly…RADIA has a small, tight-knit group of just five amazing, friendly people who make up our customer care & tech support team. All of them agree that the fact that they all get along and work together so cohesively and efficiently makes their jobs so much easier and enjoyable and, at the end of the day, benefits the customers because they can solve problems as a team. They take on the responsibility of keeping the mixing and shaking world happy, and they encourage each other to do their best everyday.
Meet the Team
If you have racked up your frequent caller minutes, you may recognize the names of our exceptional customer support crew. Mark has been in customer care for a few years, transitioned into tech support, and has now trained and passed on the tech torch to our newer team member Cody. Cody is the main tech-trouble-tackler now, and he will do whatever he can to quickly and efficiently get your machine back up and running. Our industrial paint mixers are seriously effective, reliable, versatile, and consistent, and they have proven themselves time and time again in the paint world and beyond. It comes at no surprise that we don't need any more hands on deck in the technical department. Since our machines are gear-driven, they are built to essentially last forever. Mark puts it best when he says that it is so rewarding "getting praise from a customer that our machines are top notch and they will only buy from us…feels good to know I'm selling a quality product." They are so well designed—they really set the standard for mixers and shakers. Even so, RADIA has the knowledge and compassion behind the scenes to get your machine what it needs when it needs it.
That is where the rest of the RADIA customer care team steps in. Brandi, Cassie, and Kezia are the best people-persons out there to make you feel well-cared for and genuinely satisfied with your experience. As much as we focus on the quality of our machines, these people also focus on the quality of assistance we give our loyal customers. RADIA is a business with a commitment to community, and our customer care team is always striving to give back and support our community.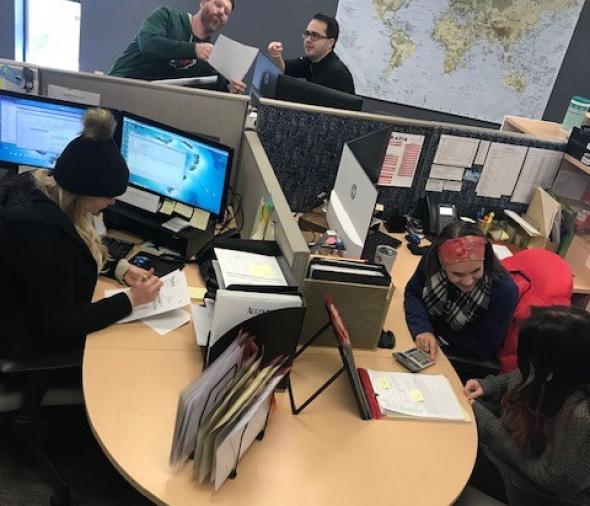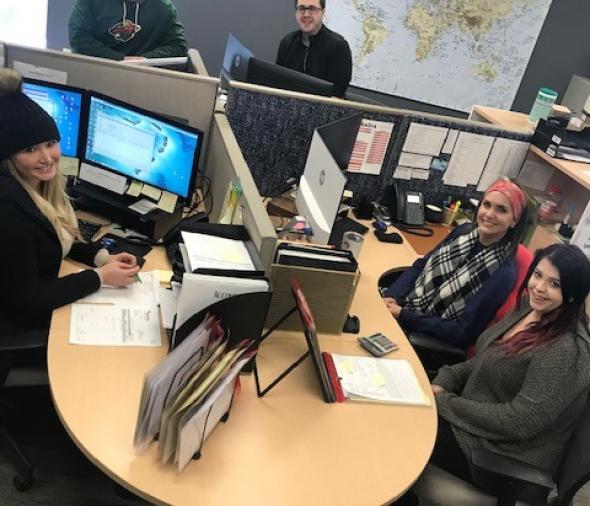 Customer Appreciation
Our customer care staff has heard extremely positive feedback from customers, and they all agree that hearing a customer is thrilled with how well their machines run, even if the machine is older than some RADIA employees, is one of the best feelings. People we work with have told our customer care staff that their hard work and dedication "represents a company that cares for all the customers." Our customers are also very pleased with our promptness, and customer care loves hearing that because they know that it makes the customers' jobs easier. Cassie, for example, was assisting Arthur Butler, the Paint Manager at Westcliffe Home Hardware in Ontario, Canada, and he raved about being "impressed with the professional and friendly manner" she maintained. He believes that she embodies what "true customer service should be."
As a small, family-owned company itself, RADIA takes pride in helping other companies expand their businesses. The excitement customers feel when RADIA sells them their first shaker is so fun because we feel good helping them to be able to grow and be more successful. Knowing that there is such compassion, patience, and friendliness on the other end of the phone will almost make you want to call every day…if you love talking about sports in between paint shaker conversations, then Brandi is your girl! And don't be alarmed if you hear dogs barking in the background…we have some furry office friends. You can find all of our customer care and tech support members along with the puppy pals on our Facebook and Instagram pages! Visit us there, leave us a message, toss us a like, give us a follow, or just stick to dialing our digits. We are here for all of your mixing and shaking needs. But again, we can't help you with that haircut…